SPEAKERS:
Anil Seth

Anil is a Professor of Cognitive and Computational Neuroscience at the University of Sussex, where he is the Co-Director of the Sussex Centre for Consciousness Science. He is also Co-Director of the Canadian Institute for Advanced Research (CIFAR) Program on Brain, Mind, and Consciousness, and of the Leverhulme Doctoral Scholarship Programme: From Sensation and Perception to Awareness. Recently, he was an Engagement Fellow with the Wellcome Trust.
Anils is an Editor-in-Chief of Neuroscience of Consciousness (Oxford University Press);  sits on the Editorial Board of Philosophical Transactions of the Royal Society B and on the Advisory Committee for 1907 Research and for Chile's Congreso Futuro. He was Conference Chair for the 16th Meeting of the Association for the Scientific Study of Consciousness (ASSC16, 2012) and was an ASSC 'member at large' from 2014-2022.
His research has been supported by the EPSRC (Leadership Fellowship), the European Research Council (ERC, Advanced Investigator Grant), the Wellcome Trust, and the Canadian Institute for Advanced Research (CIFAR).
Ana Paiva

Ana is a full Professor in the Department of Computer Science and Engineering, IST ("Instituto Superior Técnico") from the University of Lisbon and coordinator of GAIPS – "Intelligent and Social Agents Group" at INESC-ID, now named "Research Group on AI for  People and the Society". She is also the Katherine Hampson Bessell Fellow at the Radcliffe Institute for Advanced Study, Harvard University. Ana investigates the creation of AI and complex systems using an agent-based approach, with a special focus on social agents.
Her main research focuses on the problems and techniques for creating social agents that can simulate human-like behaviors, be transparent, natural and eventually, give the illusion of life. Over the years she has dealt with this problem by engineering agents that exhibit specific social capabilities, including aspects such as emotions, personality, culture, non-verbal behavior, empathy, collaboration, and others.  Ana's main contributions to the area of social agents have been in the field of virtual agents, multi-agent systems, affective computing and social robotics. Most of her publications on these topics can be found on the GAIPS web site, or through her google scholar.
Joe Perkins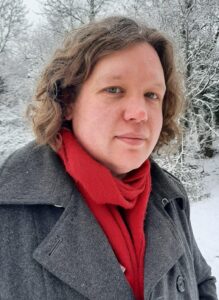 Joe has suffered with persistent Depersonalisation & Derealisation since 2008.  Like many sufferers, his diagnosis only came about following many late-night Googling sessions and discovering the condition himself – on realising that his symptoms simply couldn't have been anything else, DPRD was 'pitched' to the professionals and this subsequently yielded an official diagnosis by the Maudsley Hospital.  Joe is a guitarist based in Bristol, having studied Commercial Music at university and learnt various instruments from a young age.
Since graduating, the pursuit of a career in the industry has been forced to take a back seat in the daily battles of living with depersonalisation – however, music remains central to his life and a key factor in keeping him motivated & stable.
Joe also runs the YouTube channel DPD Diaries – an endeavour aimed at assisting other sufferers in their daily lives & accessing the correct treatments.  Having battled for his own diagnosis; been through many therapy programs; trialled medications; and has had to adapt his views on life to accommodate the DPRD, Joe aims to pass this knowledge on and help others feel less lost and alone when living with the condition. In order to do that, Joe wrote the book "Life on Autopilot – A Guide to Living with Depersonalization Disorder".
Jane Charlton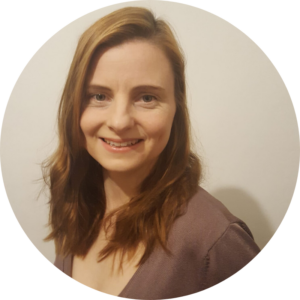 Jane has suffered from episodic Depersonalisation Disorder since early adulthood.  Her initial episode of Depersonalisation Disorder was triggered by a single use of Cannabis and lasted approximately three years. Panic attacks have triggered subsequent and shorter episodes however her Depersonalisation Disorder has become more chronic of late and Jane is currently in an episode which has lasted approximately five years to date. 
Jane is a founding member of Unreal and is a Civil Servant, mainly working on international policy and is keen to use this to continue raising awareness in political fora.
Jane waited over two years for her initial diagnosis due to a lack of awareness of the condition, and she has been campaigning for the last three years striving to ensure that this situation is not replicated for others. To date, she has campaigned for recognition of the condition in a number of different fora.
Anna Ciaunica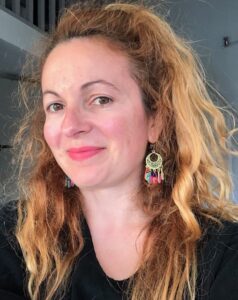 Dr Anna Ciaunica is a philosopher and cognitive scientist, currently Principal Investigator at the Centre for Philosophy of Science, Faculty of Science, University of Lisbon, Portugal.
Anna leads the Co-Embodied Self Lab (CELab) in Lisbon where she combines theoretical work with experimental approaches to investigate the relationship between (a)typical forms of self-consciousness, embodiment and social interactions in human and artificial agents.
She is currently the Lead Investigator of three interdisciplinary projects using methods from philosophy of mind, phenomenology, experimental psychology, cognitive and computational neuroscience and arts to investigate the bodily roots of self-awareness in humans in early life and beyond. She also looks at the multisensory modulation of the sense of self through bodily movements and action observation in depersonalisation and psychedelic experiences.
Anna is co-PI of a project looking at the relationship between dreams, sense of self, and self-detachment in clinical depersonalisation (with Prof Helge Gillmeister as PI). And a research team member of a project led by Prof Jane Aspell and Prof Bigna Lenggenhager exploring the sense of bodily self and dreams in depersonalisation.
Anna coordinates the Network for Embodied Consciousness and the Arts (NECTArs) – a collaborative platform bringing together artists, researchers, stakeholders, policy makers and people with lived experiences, aiming at fostering creative approaches to timely issues such as self-awareness and (dis)embodiment in our hyper-digitalized world.
Liberty Severs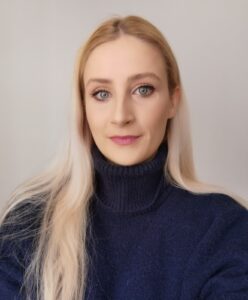 Liberty is a PhD student and fellow on the Interself project at CFCUL. Her research is deeply interdisciplinary, and works on topics at the intersection of philosophy, psychology and neuroscience. The primary focus of her research is on theoretical and empirical issues within consciousness science, including the explanatory scope of the Bayesian brain hypothesis, embodied cognition and the social dimensions of the self. She uses a combination of novel methods and technologies to interrogate these topics, such as virtual-reality and sensor-based wearables, computational modelling, eye-tracking and neuroimaging techniques.
Alberto Colombo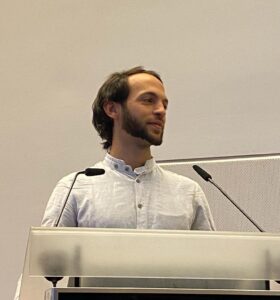 With a background in agro-environmental science, Alberto is currently a Master's student in Cognitive Science at University of Lisbon. He is working on a thesis about depersonalization and the connection between the bodily self and the narrative self. His aim is to assess whether and to which extent the disruption of the sense of self observed in depersonalization also involves the narrative aspects of individuals' identity and how these are intertwined with body representations.

ARTISTS:
Joe Barnby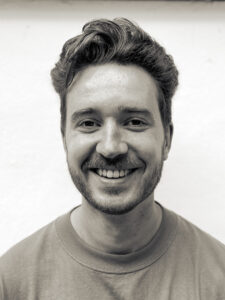 As a cognitive neuroscientist, Joe is deeply interested in developing better theories of the brain and behavioral basis of social interaction, and how these might be used to explain and treat psychiatric and neurological disorders.
He has spent the past 8+ years developing probabilistic models to study complex cognitive processes such as social observation and decision-making, hierarchical and counterfactual reasoning, and reinforcement learning. His work involves applying techniques from Bayesian modeling, decision theory, and causal inference to extract reliable signals from noisy data.
He currently holds an appointment as an Assistant Professor/ Lecturer at Royal Holloway, University of London where I lead the Social Computation and Cognitive Representation (SoCCR) lab, as well as holding an honorary research position at King's College London (KCL).
Joe is also a co-founder at Senscapes. He specializes in the composition, mixing, and arrangement of ambient music and soundscapes.
Senscapes has been featured in The Financial Times, CNN, CBC, Resident Advisor, Mixmga, Metacell, and Pint of Science, and previously funded by King's College London, Science Gallery London, Horizon 2020 and the Wellcome Trust
In 2019, he was awarded the British Association of Psychopharmacology's Science Communication and Public Engagement Award for his work with Senscapes, as well as his work with media in promoting mental health education.

Jodie Howard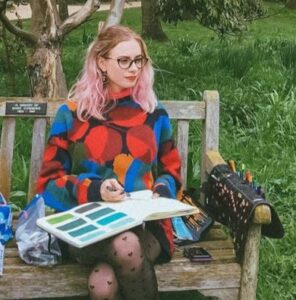 Jodie is an artist originally from the Peak District. She graduated from the Cambridge School of Art in 2020, and since then she has had the pleasure of working with a variety of clients and publishers, as well as being long-listed at the World Illustration Awards.
Jodie has a strong interest in creating atmosphere, and evoking feelings and memories from her art. She loves to create work about a variety of subjects, which often come from inspirations of light sources, landscape and nature.
Her work is created traditionally using a combination of gouache, coloured pencil and wax crayons, rooted in observational drawing and sketchbook work.